On Sunday, Sept. 5, the Jordi family invited visitors to their traditional Alp cheese festival which always comes at the close of the Alp season: Two days later they moved the animals back to the valley.
The festival, however, is always a success. There's a tent, food, of course, and music. This year the band "Wilergruess Sigriswil" as well as the choir of the police of the canton Berne took care of the music. (see the ad).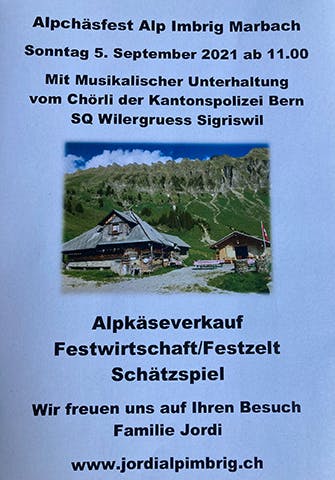 Martin and Karin Jordi make sure, that the next generation gets ready for transhumance. Watch daughter Lena turning the wheels in the press.
Helper Stefan brings the cows to the meadows for the last time
The food on Imbrig is top notch, not just at the festival
The (full) cellar: Proof of a very good summer